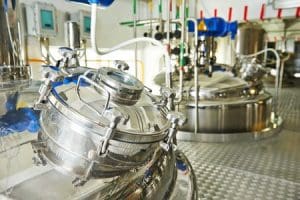 While most consumers never think about it, bringing a product to market can require input from a multitude of specialists. Products that contain oils, fragrances, chemicals and other additives, for example, may be difficult and costly to make entirely in-house. This is where contracting toll manufacturing services for the precise compounds required can save time and money while ensuring the delivery of quality ingredients.
Toll manufacturing services are designed to ensure clients obtain the specific ingredients they need processed without having to have their own chemical experts and equipment on site. Whether the need is for the creation of epoxy resin, sulfides or other compounds entirely, working with the right firm will ensure the creation of the precise additive or ingredient needed.
It might seem more cost effective for a food manufacturer, for example, to have in-house capabilities to create the food additive compounds they require for all their products, but this is often not the case. Toll manufacturing services are often preferred by companies large and small for these reasons:
Chemical expertise – Compound formulation requires expertise to perform. Companies that specialize in offering toll manufacturing services have chemists on staff to ensure delivery of the precise products clients require. Whether the need is for chemical blending or processing, contracting out saves clients time, money and risk.
Necessary equipment – Highly specialized equipment is required to complete complex chemical processes, such as polymerization. Toll manufacturing services already have the equipment on-site. This alone can save companies that contract out this phase of production a great deal of money.
Safety assurances – Working with chemicals poses a potential threat that not all manufacturers are prepared to tackle. When this type of work is contracted out, companies that offer toll manufacturing services mitigate the risks by relying on the expertise of their specialized staff members and the quality of the equipment selected for processing. Essentially, by contracting out, companies can remove this risk factor from their operations.
Creating products entirely in-house can be a costly undertaking that requires highly specialized staff members. Companies that want to save time and money while assuring quality products are likely to find that toll manufacturing services deliver exactly what is needed. Contact InChem today to discuss your toll manufacturing needs.