Outsourcing production of chemicals that represent one or more of the ingredients which are components of finished product can save manufacturers time, money and avoid regulatory compliance requirements. Doing so while ensuring that a cost-effective, reliable and quality solution is found, however, is critical. Fortunately, there are some telltale signs that distinguish reliable custom chemical manufacturers.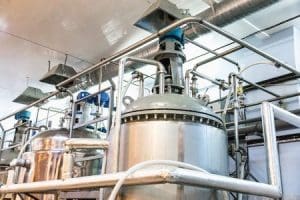 If the decision has been made to rely on custom or toll manufacturing services for chemical production, be sure to consider these items when securing quotes:
Services offered – Custom chemical manufacturing is a highly specialized business. Firms that are equipped to handle production for clients will have the equipment, expertise and plant capacity to tackle a complexity of orders for many different clients. From working to formulate custom chemical compounds to having the ability to oversee chemical reactions, thin film distillation and other processes, well-equipped providers offer a transparent experience for customers.