Making the decision to outsource all or part of your chemical production can generate savings in time, avoid internal distractions and provide improved performance. This is especially so when outsource providers offer the expediency, expertise and production capabilities that are required.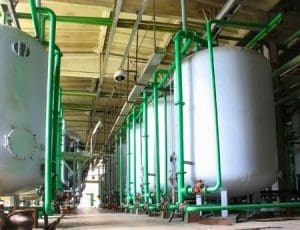 Manufacturers who rely on chemicals for only part of their own production process, for example, are likely to find outsourcing this phase provides opportunity for significant savings without compromising quality or production scheduling. In deciding to exercise toll manufacturing services for assistance with management of your product line, it makes sense on many levels.
If working with a toll or custom chemical manufacturing organization like InChem is under consideration, there are many benefits that such a provider can offer:
Cost savings – Toll manufacturing services that oversee chemical reactions, thin film distillation processes and other common procedures can represent large savings for customers like you. This is the case because these firms save customers on equipment, staff and other related costs. When a reputable provider is selected, customers benefit from the potential for significant ongoing savings.
Time savings – Custom chemical manufacturers and those that offer toll services are dedicated of providing their customers with high-quality production and on-time delivery. Since they focus solely on chemical production on behalf of customers, they will have the plant capacity and staffing level required to ensure your needs are met. When companies attempt to perform similar work in-house as an aside, chemical production can pull their attention away from the core of their businesses. This does not have to be a concern when toll manufacturing services are contracted with highly qualified outsourcing providers to deliver the necessary product components.
Quality control – Toll and custom chemical manufacturing firms have built-in quality controls meant to protect their clients and themselves. From compliance directors that are onsite to oversee work, to highly trained chemists and technicians overseeing the processes, InChem customers can count on quality.
If chemical production is only a side process for a manufacturer, outsourcing often makes the most sense for the bottom line. When an experienced toll manufacturing service is selected, customers will see results while enjoying a high potential for cost savings.
Contact InChem to learn more about how they can help you. Call 1-800-331-7721 or use our online contact form.