Outsourcing production of chemicals that represent one or more of the ingredients which are components of finished product can save manufacturers time, money and avoid regulatory compliance requirements. Doing so while ensuring that a cost-effective, reliable and quality solution is found, however, is critical. Fortunately, there are some telltale signs that distinguish reliable custom chemical manufacturers.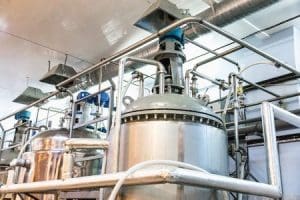 If the decision has been made to rely on custom or toll manufacturing services for chemical production, be sure to consider these items when securing quotes:
Services offered – Custom chemical manufacturing is a highly specialized business. Firms that are equipped to handle production for clients will have the equipment, expertise and plant capacity to tackle a complexity of orders for many different clients. From working to formulate custom chemical compounds to having the ability to oversee chemical reactions, thin film distillation and other processes, well-equipped providers offer a transparent experience for customers.
Plant capacity – Companies that offer custom chemical manufacturing services and toll manufacturing services should be well outfitted to meet a diversity of needs. A large array of reactors, mixing vessels and other equipment should be on site and in place to meet different client orders and ensure on-time production. For example, InChem has three manufacturing plants with a wide range of reaction, distillation, blending and other chemical manufacturing equipment. Staff expertise in chemical production is also critical for management of product quality.
Safety and compliance record – Quality custom chemical manufacturing is a must to ensure production results in products that meet client expectations. Hallmarks that signify dedication to quality and safety include environmental compliance, safety achievements and sustainable systems which are well defined.
Working with custom and toll manufacturing services can result in a supply chain improvement for your company. Providing the potential for efficiency, cost savings and high-quality results, this outsourcing move is one that can pay off for clients. Taking the time to choose a provider with care, however, is essential for ensuring desired results, on-time delivery and quality that can be relied upon.
Contact InChem to learn more about how they can help you. Call 1-800-331-7721 or use our online contact form.